First things first...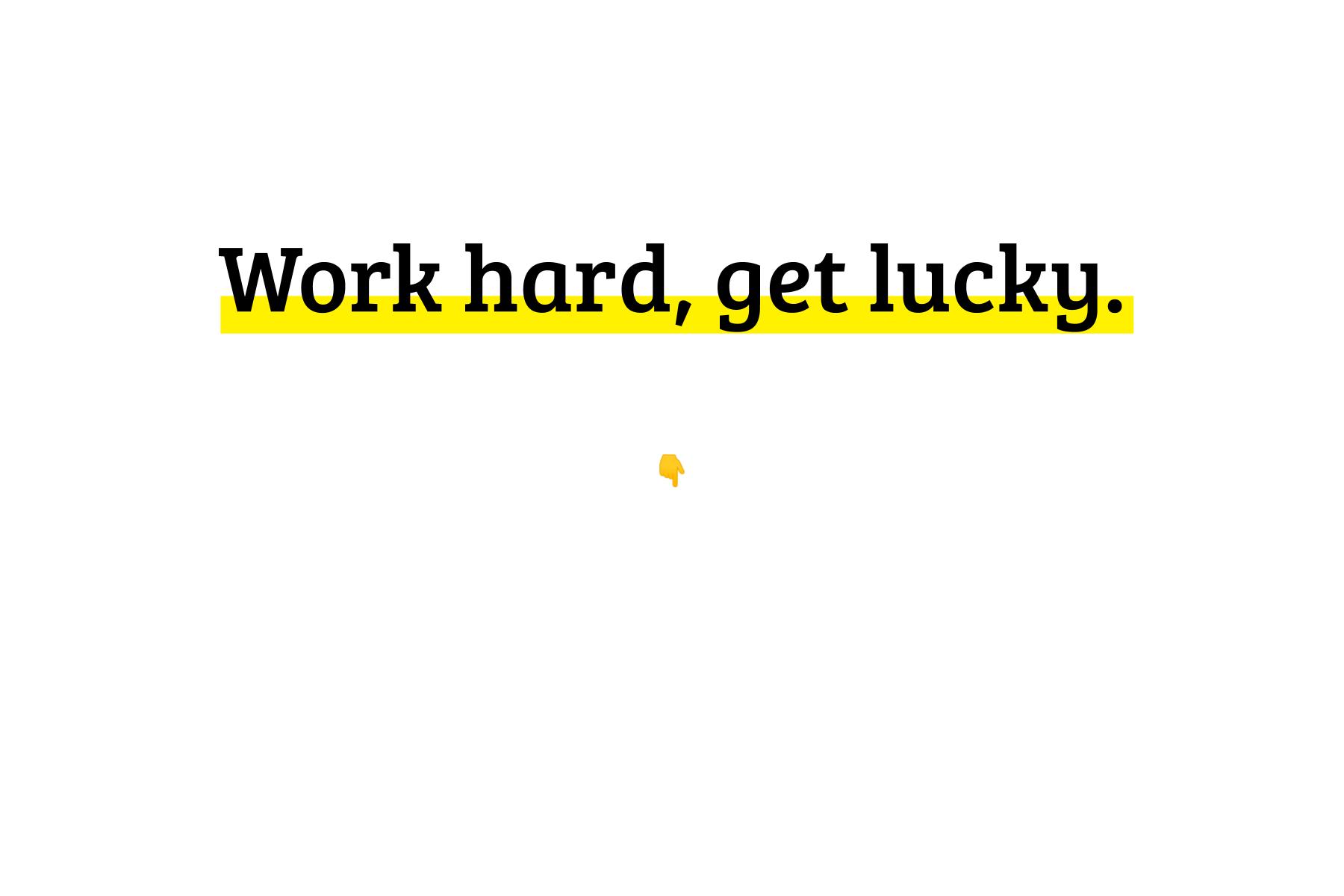 Before we get onto your story, the nuts and bolts of how you talk about what you do and why all that matters, we think it's important to lay a foundation...
Having worked with hundreds of organisations over the years we've been in a position to spot some common traits for success. Below is the shared recipe that we've seen work time and time again.
Work hard 😅
Get lucky 🍀
(We see luck as no more than hard work multiplied by time. It's just what happens when you work hard enough for long enough).
Sound simple? It is. But that doesn't mean it's easy.
Here's how we suggest you look at it: You can control how hard you work, and hard work is what brings in opportunities and makes things happen (i.e. 'luck').  
As the film producer Samuel Meyer said:


"The harder I work, the luckier I get".
You might want to think of those two steps as a recipe, but what about the ingredients?
The heart of this course will involve going through the six ingredients that will make up your story, but there are some others that we think the best brands add into the mix.
Nothing can guarantee success, but if you have a good helping of the following - alongside your story - you're going to be well on your way:
Be brave

: You need to take calculated risks to do great things 💪

Embrace failure:

You learn much more from the hiccups than the easy victories 👎

Stay positive:

Nobody (customers, investors, staff, partners) wants to work with a moaner 😁

Be helpful:

Give liberally to people (advice, time, support, custom) and it will come back to you tenfold 👊

When in doubt,

do

: Even the best plans and strategy alone won't cut it without some action 🙌
People who are brave, honest, straight-talking, empathetic, authentic and willing to be vulnerable will benefit most from this course. Stay open and embrace everything that comes your way (here, and in life) and you'll be on a good path.
To keep these in mind as you go through the course we've created a PDF you can download and print out to pin above your desk.
Next, Is this for me?

The Story Cube Manifesto.pdf