About Story Cube
Watch this short overview from Robbie Dale to find out more about Story Cube...

---
Your Experts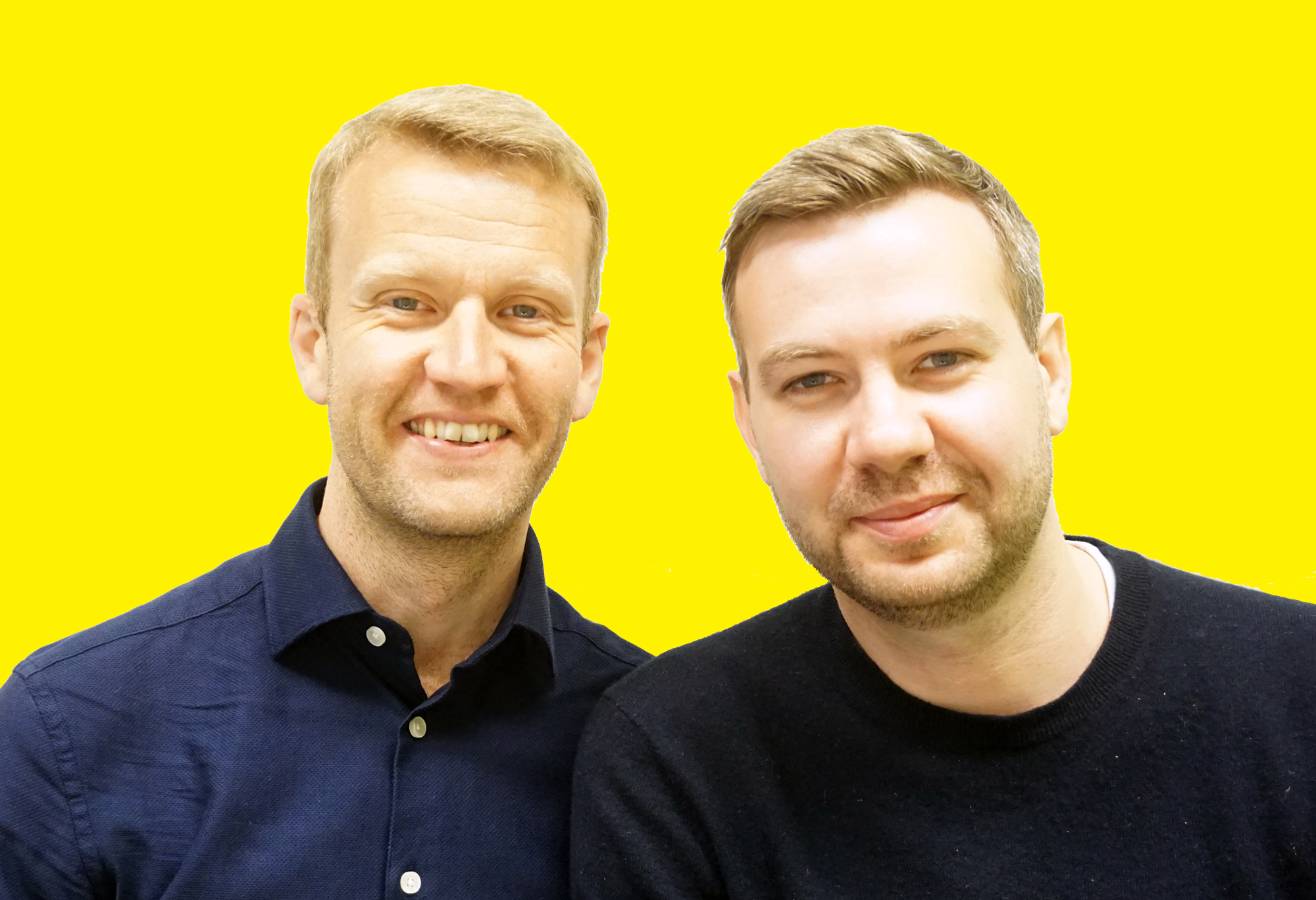 Michael Murdoch and Robbie Dale have 30 years brand experience, helping hundreds of emerging and established organisations around the world launch and grow. They have won awards for creativity and effectiveness, been named in both the inaugural BIMA Hot 100 and Drum Digerati and are alumni in the prestigious Marketing Academy scholarship and the 10ksb Goldman Sachs Business Programme. Not only that, they have been in the trenches too, launched their own successful (and some not so successful businesses) and have the battle wounds to prove it.
Organisations they have worked with include charities and startups through to the likes of Microsoft, Lego, NHS, Mixcloud, MTV, Diabetes UK, Sanyo, Fairtrade, Nokia and the BBC - helping connect with their customers in interesting and impactful ways.
The ideas we use are tried and tested and have been chosen because they help organisations thrive. Without a great brand story, a depressing number of ventures fail before they ever really get going. By asking the right questions we want to stimulate your thinking and make sure that doesn't happen to you.
Not only that, this formula has been delivered at Brunel University in London and accredited as part of their curriculum for both undergraduate and masters creative entrepreneurship and brand strategy courses.
Check out the interview with Robbie Dale to find out more...
---

The House
Branding and Marketing Agency...

Story Cube was born out of the work of The House, an award winning branding and marketing agency based in London with a team and clients spread around the globe. Over the last 11 years The House has worked with emerging and established organisations of all shapes and sizes to deliver brand strategies and identities, animations, packaging, websites and mobile apps. Visit www.thehouselondon.com find out more.
If you have a project in mind and would like to book a consultation, email Michael Murdoch at [email protected]