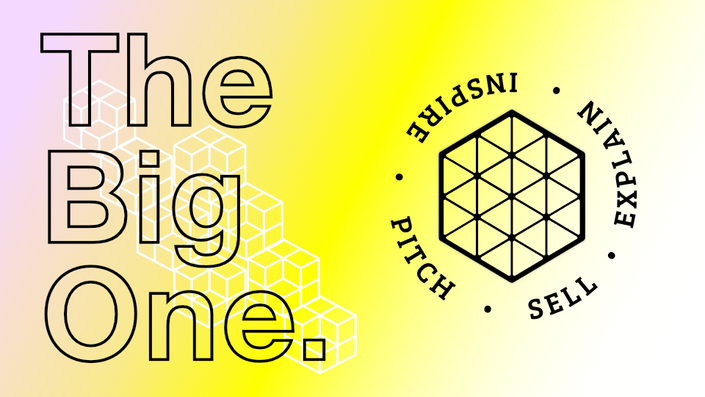 The Big One
Story Cube in detail. A comprehensive explanation of the framework and how to implement it in your organisation.
Successful organisations tell effective stories.

By which we mean they understand what their audience needs and how to communicate that with a minimum of fuss.

That, essentially, is the secret of good branding... 🤫
This is a practical course that will teach you how to tell an effective brand story without spending a fortune or forcing you to become a 'storyteller'. It's full of exercises, case studies and plain language explanations that will get you thinking about your organisation (whatever it is), from your audience's point of view (whoever they are) so you can achieve real success (however you define that).
Created out of hope, frustration and experience, Story Cube is the brainchild of Robbie Dale and Michael Murdoch two award-winning brand strategists and business owners who want to help businesses, social enterprises, charities, side hustles and any other organisations communicate their real value.
Thousand of happy entrepreneurs, founders, marketers, students and others have attended Story Cube workshops giving us an average rating of 4.8/5, and thanks to the magic of technology, you can join them online.


Get the success you deserve by investing in your story today.
As seen at...

Organisations that can tell their story effectively find it easier to:
• Make sales 💵
• Attract talent 🏆
• Secure investment 💰
• Focus on the hundreds of other jobs that need doing 🤯
Those that struggle get stuck in limbo with an often great product they can't get anyone to understand, fighting for survival when they should be celebrating success. This course enables you to dramatically improve your brand story in as little as a few days*.

*Though the work required to achieve world domination will take you a lifetime; sorry, that's the price of fame of fortune.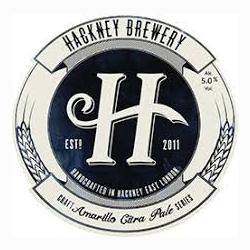 "We've been in business for 7 years and this was well worth doing and good value too!"
- Peter Hills, Co-Founder, Hackney Brewery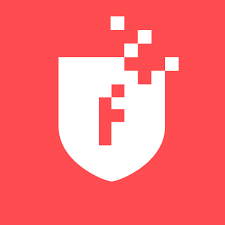 "Forget the theory, you get stuck in right away working on actionable steps to improve your business. I'd recommend you enrol as soon as possible"
- Kirien Sangha, Marketing Manager, Firetech
So, why enrol today?

This course has been built on over 30 years combined experience working with hundreds of businesses, from emerging startups to established organisations who have been running for decades (we once worked with a company that was over 1000 years old, for real).
Whether you're planning something new, just starting out or looking to refresh an existing brand, we have the framework to help you move forward. Your customers want to know the story behind your organisation, what makes it stand out and why they should care. That's exactly what Story Cube is designed to do.
But not only, Story Cube can also help you...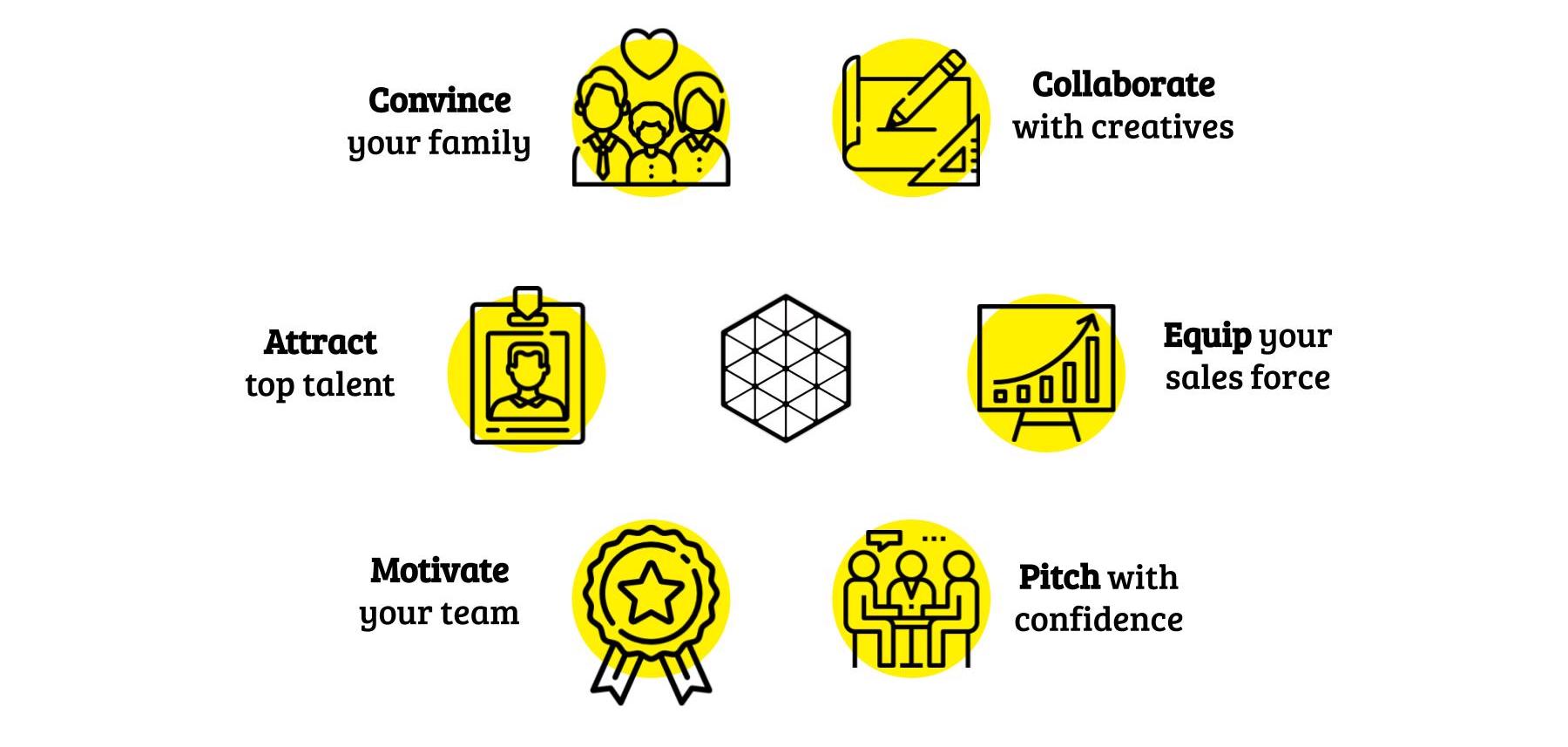 Enrol today to...
• Engage new and existing customers engaged 😄
• Improve your creative communications 👩‍🎨
• Attract and motivate the best talent to your team 👩‍💻
• Pitch to investors with confidence 💰
• Convince your family (or yourself) your new venture is 'the one'
The Big One contains everything you need to start explaining what you do so the right people sit up and listen.
All we ask is you're willing to put in the time and effort to see results.
⏱+😅=👊

What will you get?

❓The six killer questions you need to answer to better tell your story
💪How to answer these questions via tips, exercises and examples
📝How to articulate your Value Proposition clearly and succinctly
✅How to test and validate your ideas about your brand
✨How to differentiate your brand and stand out from the competition
📙More resources, guides, templates and advice than seems fair for the price.


Story Cube is made up of six sides, exploring six different aspects of successful stories:

Problem (what problem you solve and how you've validated it) 💔
Solution (how you solve the problem) 🔨
Differentiators (what makes you stand out from the competition) 🤩
Motivations (why you're doing what you're doing) 🙌
Connections (who your customers are and how you reach them) 🔍

Obstacles (or rather, how to overcome them and ensure people say 'yes') 💣
Learn more about the course with our free previews...
Course Curriculum
Problem
Available in days
days after you enroll
Solution
Available in days
days after you enroll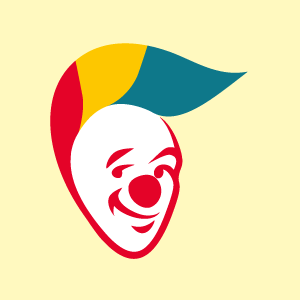 "Working with Story Cube is an outstanding experience. The ability to analyse our needs and deliver solutions that work already brings more leads and improves our conversion rates. You guys are the best!"
- Alan Fabik, CEO and Founder, Big Clown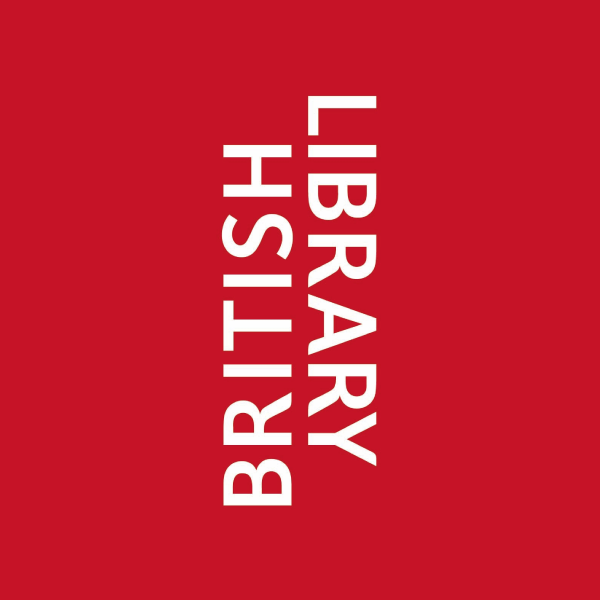 "I attended the Story Cube Workshop and was really impressed by both the content as well as the knowledge and enthusiasm of the presenters.This resulted in valuable actionable takeaways for the attendees. Highly recommended"
- Neil Infield, Business & IP Centre Manager at The British Library

🏢Founders/Owners of businesses, social enterprises and charities.
🚀Entrepreneurs who want to improve their knowledge.
👩‍🎨Marketing, Design or Communications roles within organisations.
💡Anyone with an idea they want to test, improve, launch and grow.
👩‍🎓Students and freelancers looking to master their craft.
At 99% water bubbles and fizzes,
at 100% it powers trains up mountains...
Sure, it's achingly cheesy, but it is also factually true. It's also amazing what difference just a little bit extra can make. Whether you're starting from scratch or looking to refine what you're doing, Story Cube can help you recognise the big and small changes you need to make to the stories you tell about organisation that will, in the right conditions, help you climb even the most daunting (of metaphorical) mountains.
Your Instructor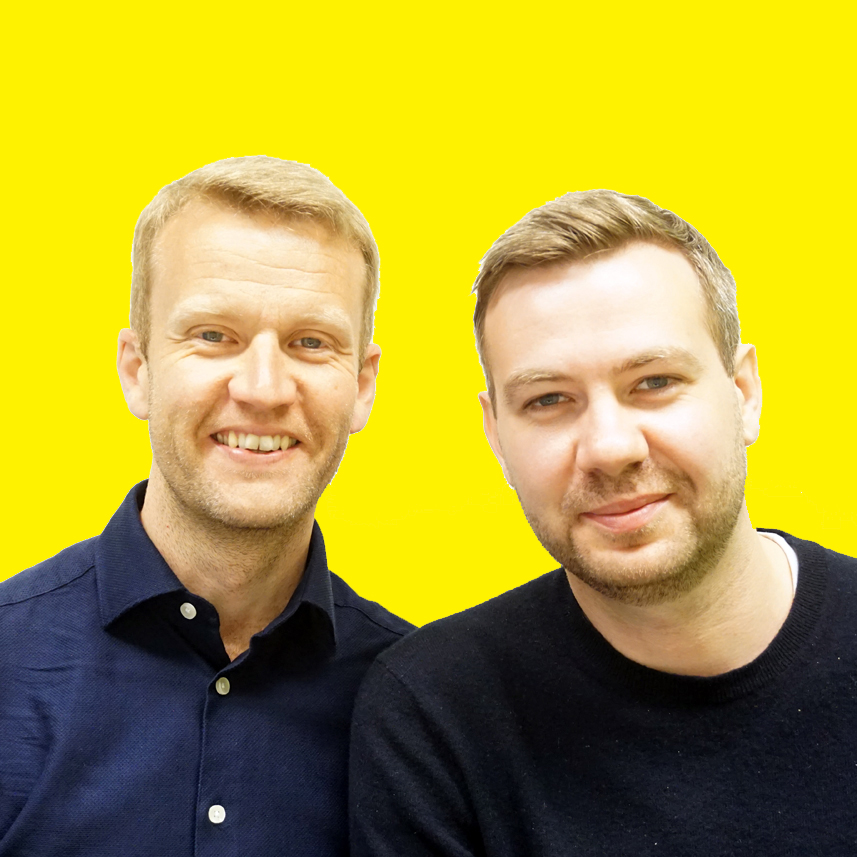 Robbie Dale and Michael Murdoch have a combined 30 years brand experience helping hundreds of emerging and established organisations around the world launch and grow. They have between them won awards for creativity and effectiveness, been named in both the inaugural BIMA Hot 100 and Drum Digerati and are alumni in the prestigious Marketing Academy scholarship and the 10ksb Goldman Sachs Business Programme. Not only that, they have been in the trenches too, launched their own successful (and some not so successful businesses) and have the battle wounds to prove it.
Organisations they have worked with include charities and startups through to the likes of Microsoft, Lego, NHS, Mixcloud, MTV, Diabetes UK, Sanyo, Fairtrade, Nokia and the BBC - helping each connect with their customers by showcasing the things that make these organisations matter to people. Everything we advise is based on real lived experience, so we practice what we preach.
Our experience...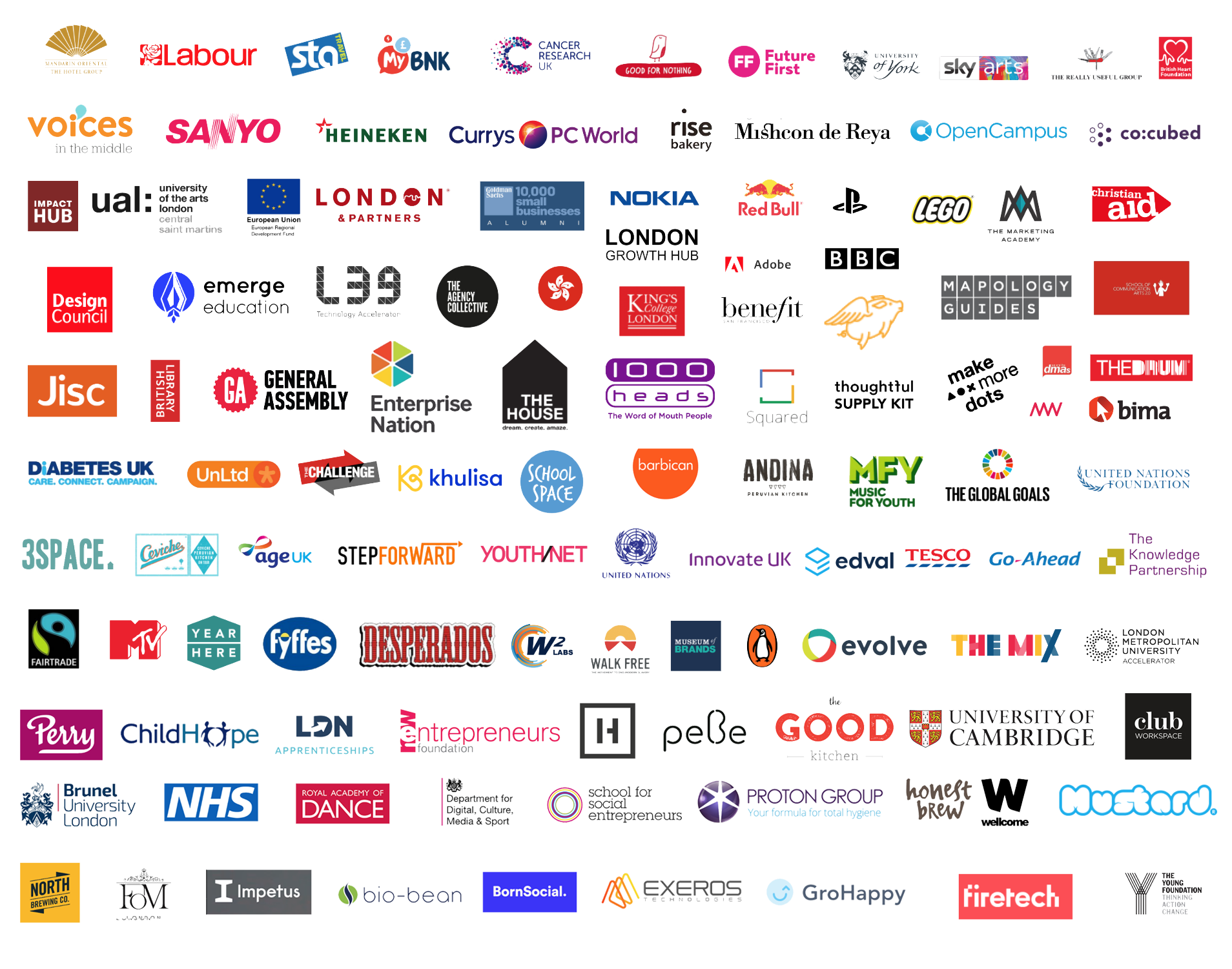 14 Day Money Back Guarantee
If for any reason the course is not quite what you expected, just let us know within 14 days of your purchase and we'll provide a full refund.

Visit the FAQ Page for full details.
And don't just take our word for all this...
(this really is stuff that matters)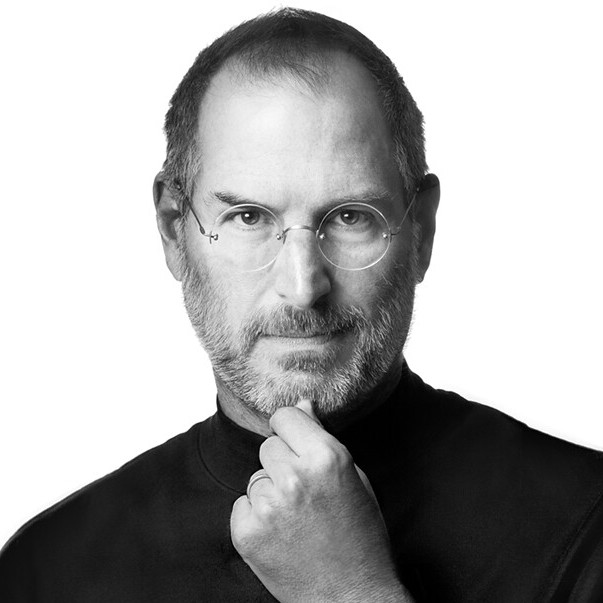 "The most powerful person in the world is the story teller. The storyteller sets the vision, values and agenda of an entire generation that is to come"
- Steve Jobs, Founder of Apple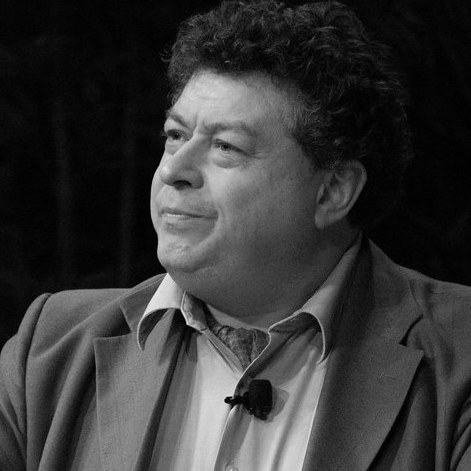 "Stories are PDF files for the mind, they should be easy to retain and share."
- Rory Sutherland, Chairman at Ogilvy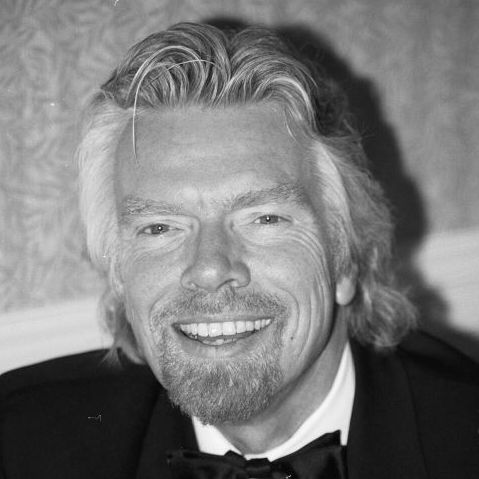 "In the beginning, it was just about business; now it's about the brand."
- Richard Branson, Founder of Virgin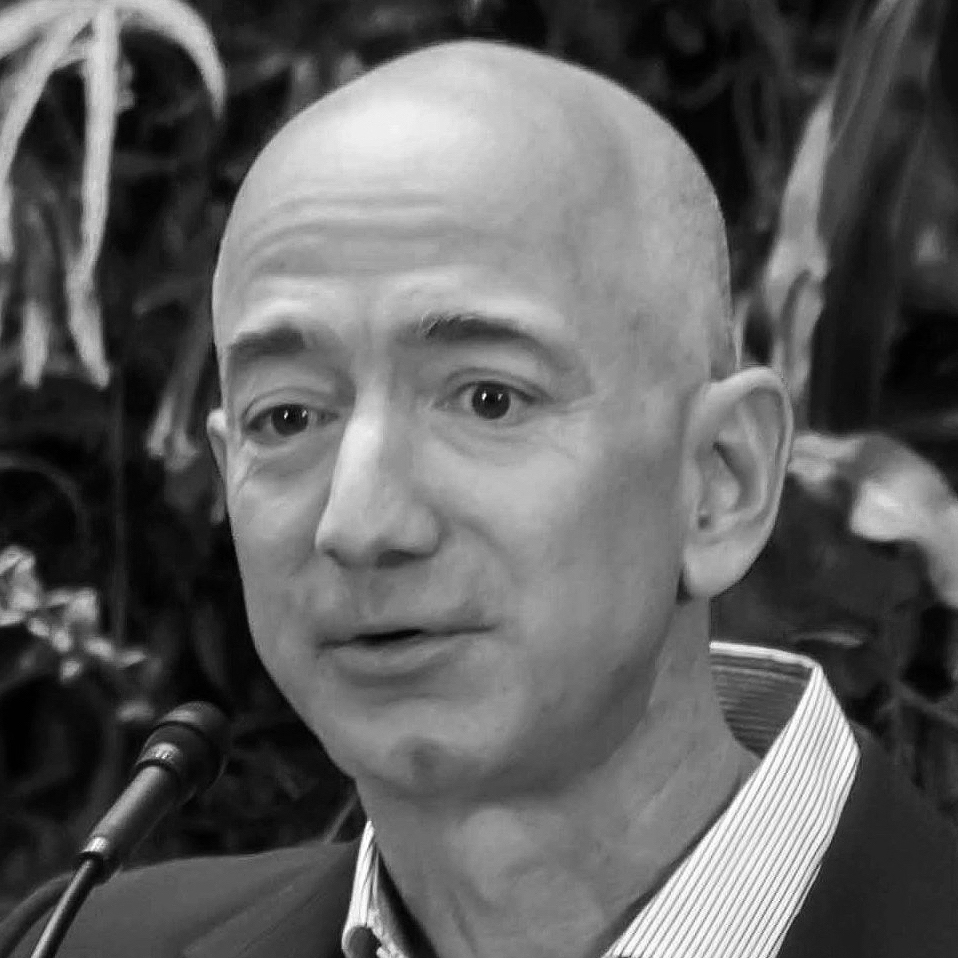 "Your brand is what other people say about you when you're not in the room."
- Jeff Bezos, Founder of Amazon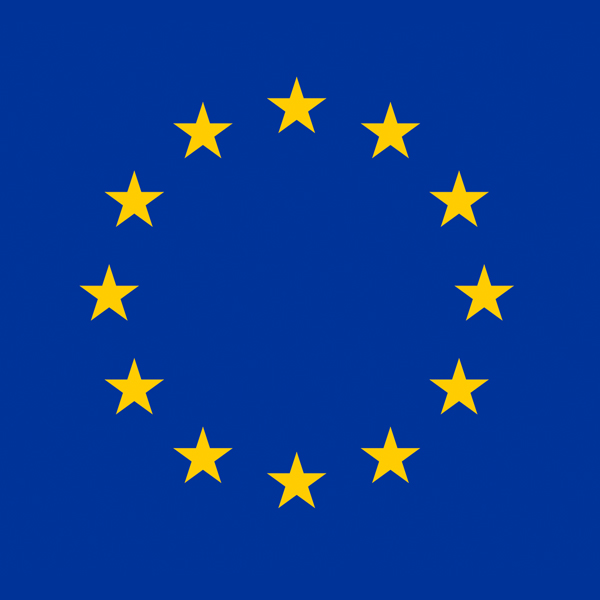 "Very enlightening! A very simple yet strategic way of approaching how to move a business forward."
- EU Funded Innovating for Growth Alumni